1. Daiya Cheezy Mac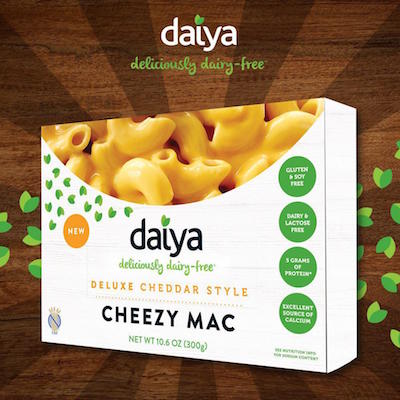 This shelf-stable mac and cheese is changing the game. Flavors include Alfredo, Cheddar, and Deluxe White Cheddar Veggie Medley! Read our review
here
.
2. Beyond Meat's Beast Burger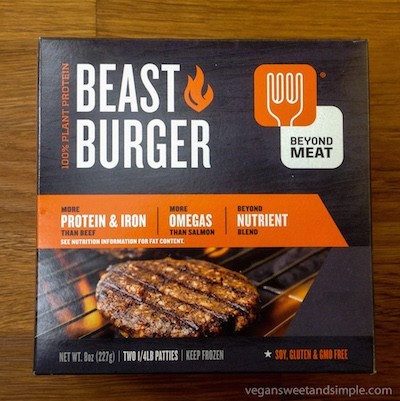 More protein and iron than beef, and more omegas than salmon! Check out our
review
.
3. Follow Your Heart's Provolone Style Slices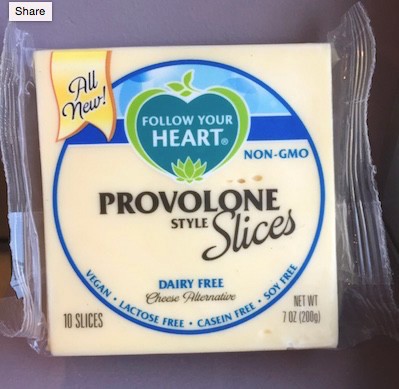 Oh, so good! Also available in American, mozzarella, and garden herb.
4. So Delicious Cashew Milk Ice Cream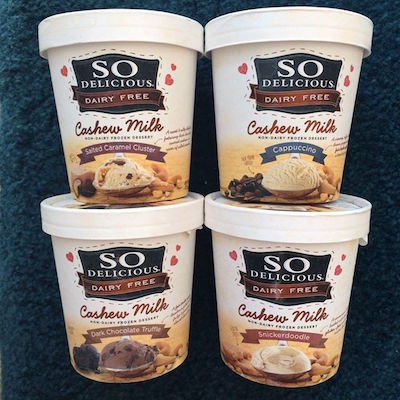 Yum! This comes in a bunch of flavors, including salted caramel cluster, cappuccino, snickerdoodle, and dark chocolate truffle. Read our review
here
.
5. Kite Hill's Cream Cheese Style Spread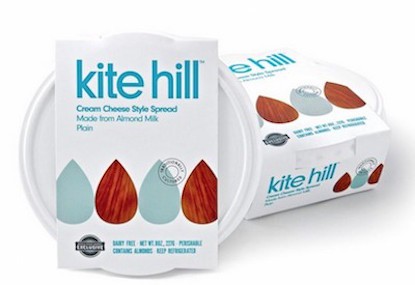 Made from almond milk!
6. Tofurky Slow-Roasted Chick'n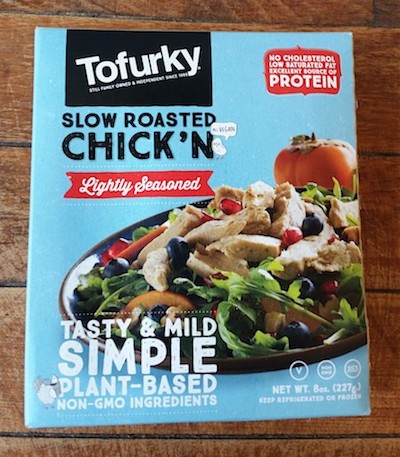 There is a ton of flavors to choose from: Thai basil, tandoori, fajita-style, BBQ, sesame garlic, and lightly seasoned. Check out our
review
.
7. Follow Your Heart's Parmesan Wedge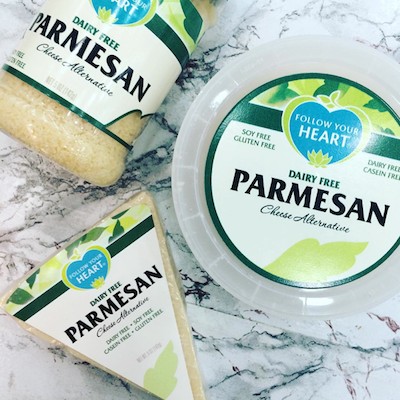 The possibilities are endless!
8. Gardein Crabless Cakes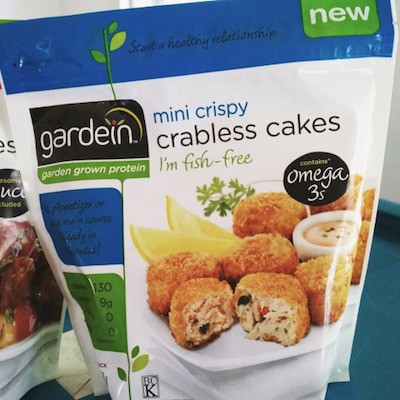 These are delicious AND easy to prepare!
9. Upton's Bar-B-Que and Chili Lime Carnitas Jackfruit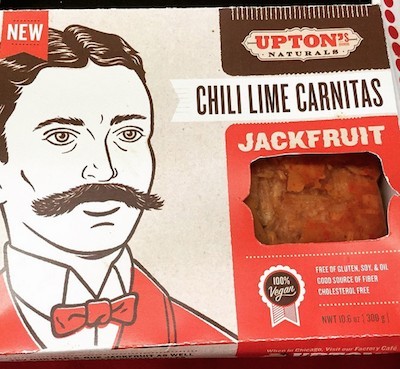 Jackfruit is here to stay. Read our review
here
.
10. Follow Your Heart's Sriracha Vegenaise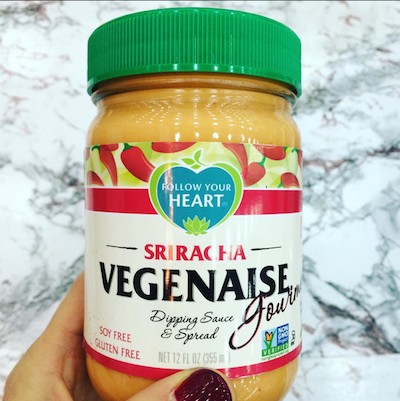 Vegans and omnivores alike love Vegenaise, and this new flavor is sure to hit the spot!
11. Daiya Cheezecake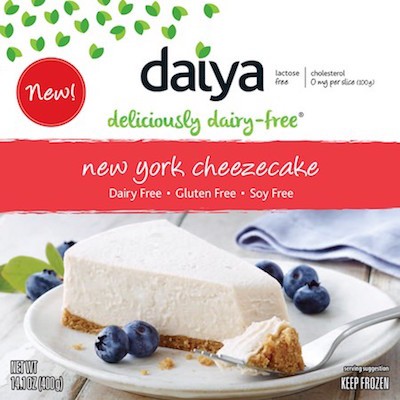 This new product might be Daiya's best. Check out our
review
.
12. Dandies Pumpkin Flavored Marshmallows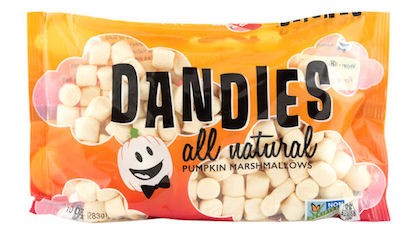 So good!
13. Follow Your Heart's Vegan Egg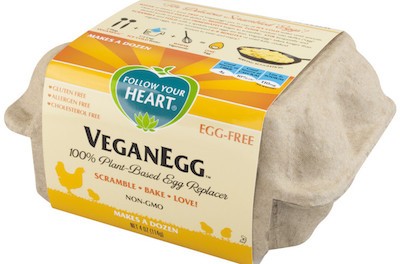 This game-changing product recently hit store shelves and is perfect for scrambles, omelets, quiche, and more.
14. Tofurky's Veggie Burgers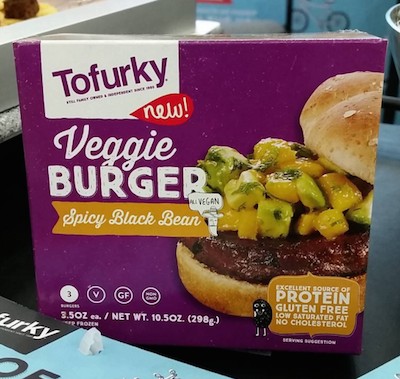 You won't be disappointed.
15. Gardein Sweet and Sour Porkless Bites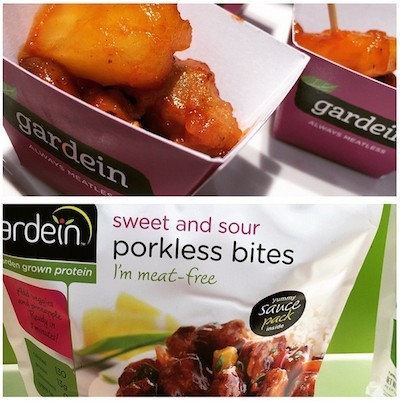 Yet another praiseworthy product from Gardein.