Avocado toast doesn't have to be expensive and certainly shouldn't nix your chances of
buying a house
. Whip up these delicious recipes in your kitchen, and start saving up for that down payment!
1. Chipotle Roasted Corn Avocado Toast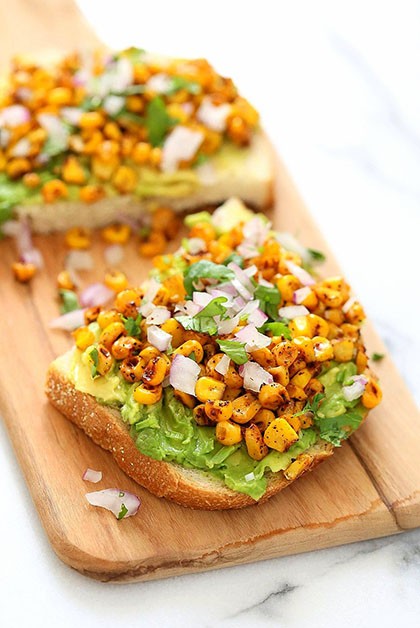 2. Vegetable Sushi Avocado Toast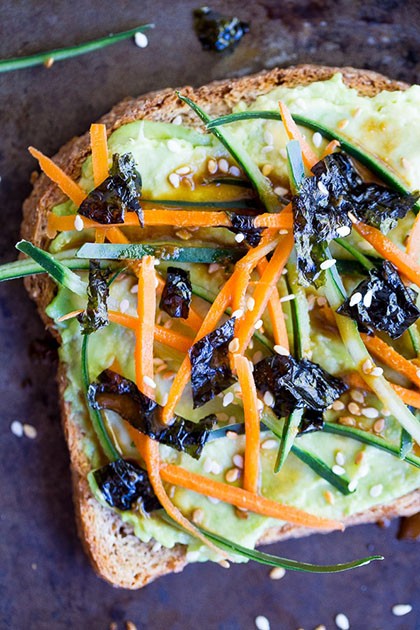 3. Roasted Artichoke Avocado Toast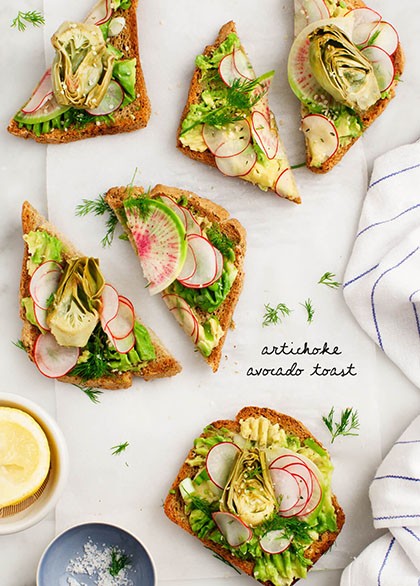 4. Go-To Avocado Toast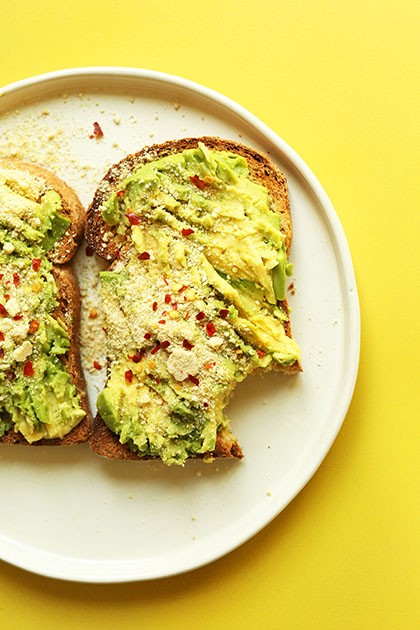 With vegan Parm! Get the
recipe
.
5. Bagel Avocado Toast With Pears and Tomato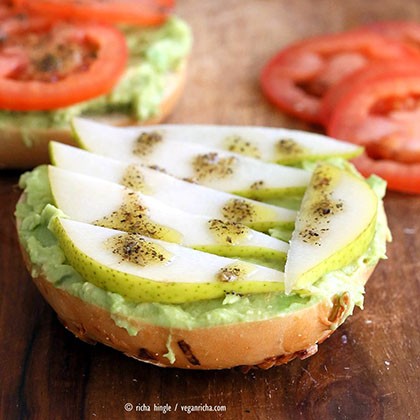 6. Loaded Sweet Potato Avocado Toast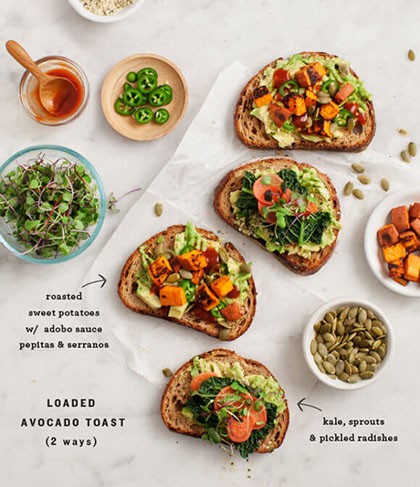 7. Vegan Avocado BLT Toast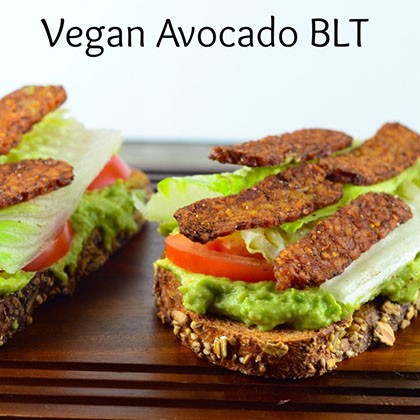 Tempeh and avocados are the perfect combo. Recipe
here
.
8. Smoky Sesame Avocado Crostini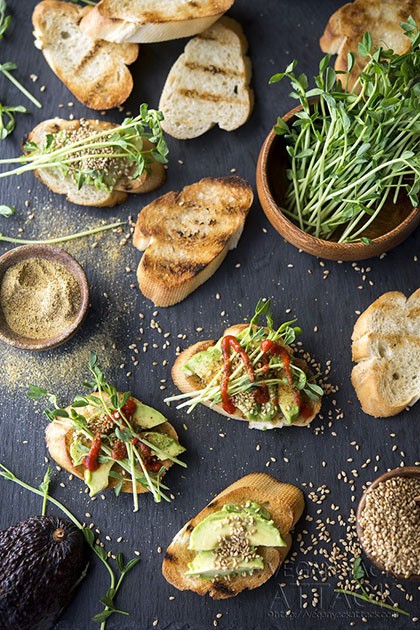 9. Strawberry Basil Smashed Avocado Toast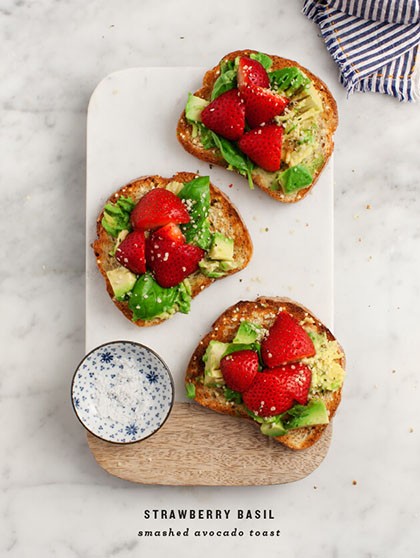 For more delicious avocado recipes, click
here
.