Rescued by the kind folks at
Edgar's Mission
, Lemonade was born with deformed front legs, and requires special care.
Despite these difficulties, he is an optimistic, playful guy, and just loves attention!
Here are 7 photos that prove Lemonade is the cutest little lamb ever:
He has a can-do attitude.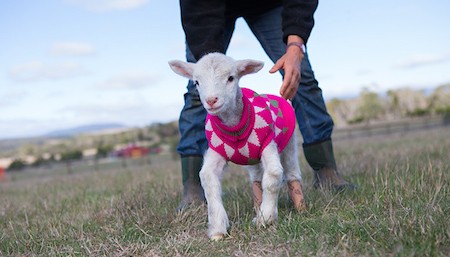 And loves making friends!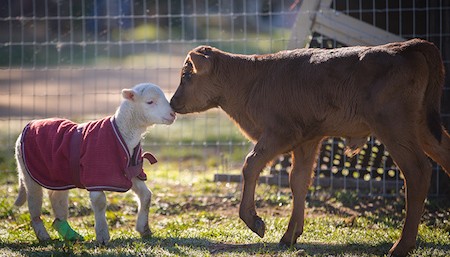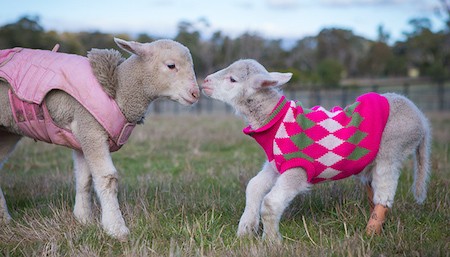 His sweaters take cute to the next level.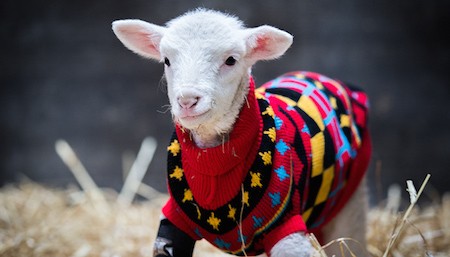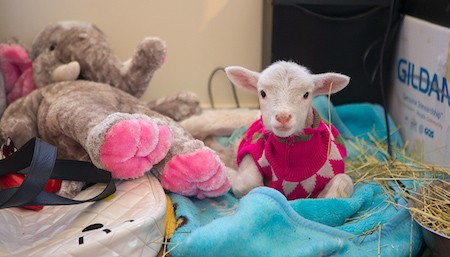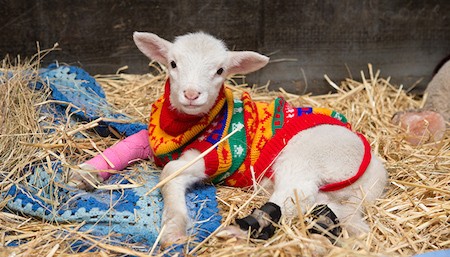 All he wants is a little love, and he knows where to find it.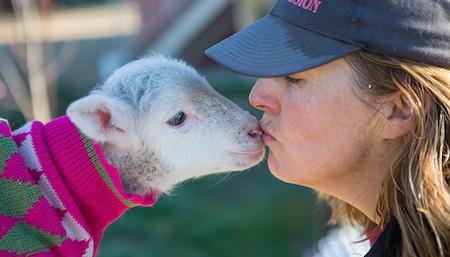 Love animals? Don't eat them!
Click here
to order your FREE
Vegetarian Starter Guide
.