VEG VOYAGE
Planning a trip? Jet setting across the continent?
Here are a few tips that'll help you keep that veg glow when you're on the go.
VIAJE VEGETARIANO
¿Planeando un viaje? ¿Haces un recorrido de lujo por todo el continente?
Aquí tienes unos consejos para mantener tu brillo vegano cuando andes de viaje.
NO RESERVATIONS REQUIRED
Most restaurants have vegetarian options nowadays.
When in a pinch, try these popular chains:
NO NECESITAS RESERVACIONES
Hoy en día la mayoría de los restaurantes tienen opciones vegetarianas.
Si estás en un momento de apuro, prueba estas cadenas populares:
Order the Fresco Bean Burrito or the Seven Layer Burrito without cheese and sour cream. Also, the Cinnamon Twists are all plant-based. Additional tip: you can sub beans for meat, request without cheese and sour cream, and add potatoes to create unique veg options.
Ordena el Fresco Bean Burrito o el Seven Layer Burrito sin queso ni crema agria. Además, los Cinnamon Twists se hacen a base de plantas. Consejo adicional: puedes sustituir frijoles por carne, pedir un plato sin queso ni crema agria y agregar papas para crear tus propias opciones veganas.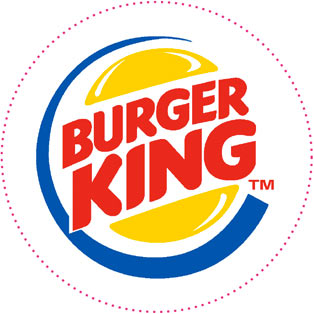 Order the fire grilled BK Veggie burger served with fresh lettuce, tomatoes, onions, and ketchup. And if you are hungry, add the french fries which are cooked in 100% vegetable oil.
Make a Veggie Sub piled sky-high with all the veggies and topped with spicy mustard dressing. When it's in season, add some avocado to bulk it up. Oh, and try the Minestrone Soup. It's delicious!
Haz un Veggie Sub repleto de todas las verduras y condimentado con mostaza picosa. Y cuando esté de temporada, agrega aguacate para que sea aún más abundante. Y prueba la sopa Minestrone. ¡Es deliciosa!
Go for the Vegetarian Bowl or Burrito with guacamole and black beans. Mix and match with mild, medium, or spicy salsa, lettuce, grilled peppers and onions, or corn.
Disfruta el Vegetarian Bowl o el Burrito con guacamole y frijoles negros. Agrega salsa no picosa, mediana o picosa, lechuga, pimiento y cebolla a la parrilla, o maíz.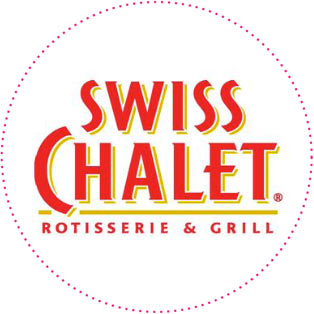 Have a Veggie Burger with fries and replace the coleslaw with a nice side Garden Salad served with a raspberry vinaigrette.
Try the Veggie Burger without cheese and butter or go for the Garden Salad with the light italian dressing. Also, the Fit Fare Veggie Skillet can easily be made veg. Just ask them to hold the egg whites.
Prueba el Veggie Burger sin queso ni mantequilla o pide la Garden Salad con aderezo Light Italian. Además, es fácil hacer una versión vegetariana del Fit Fare Veggie Skillet. Simplemente pide que no agreguen las claras de huevo.
Order the Mediterranean Veggie Sandwich without feta, or the Black Bean Soup or Vegetable Soup without pesto.
Pide el Mediterranean Veggie Sandwich sin queso feta, o la Black Bean Soup o Vegetable Soup sin pesto.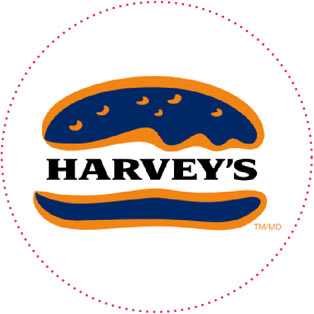 Enjoy a flame-grilled Veggie Burger served on a lightly toasted bun. Tip: For a healthier choice, try the whole wheat bun.
QUICK TIP
CONSEJO RÁPIDO
If you're invited to a restaurant you aren't familiar with, go online and check out its menu. If there's nothing veg on the menu, call ahead and ask if the chef can prepare something for you. Most restaurants are more than happy to accommodate.
Si te invitan a un restaurante que no conoces, investiga el menú en Internet. Si no hay nada vegetariano en el menú, llama antes de ir y pregunta si el cocinero te puede preparar algo. A la mayoría de los restaurantes les encanta ayudar.
COME PREPARED
VE PREPARADO
If you're planning a trip, it's a good idea to take along some snacks or pack a sandwich (peanut butter and jelly never gets old). Clif Bars, Lara Bars, and Luna Bars are available almost everywhere and are almost always dairy- and egg-free. Trail mix, pretzels, nuts, fresh fruit (such as apples and bananas), and dried fruit are also safe bets. If you didn't have time to pack a lunch, don't panic, as most of these foods can be easily picked up at gas stations or airports.
Si planeas un viaje en carretera, es buena idea traer botanas o un sándwich (nadie se cansa de la crema de cacahuate con mermelada). Los Clif Bars, Larabars y Luna Bars están disponibles en casi todas partes y casi siempre están libres de productos lácteos y huevos. Las mezclas de frutos secos, pretzels, nueces, fruta fresca (como las manzanas y los plátanos) y la fruta seca también son opciones seguras. Si no tuviste tiempo para preparar una comida, que no cunda el pánico, la mayoría de estas comidas se encuentran en las gasolineras o aeropuertos.
Download and explore the Vegan Express app on iTunes for a whopping list of veggie eats on the go!
Descarga y explora la aplicación Vegan Express en iTunes para una lista larga de comida vegetariana que encuentras en el camino. Disponible en Inglés solamente.