A couple weeks ago I made the sacred pilgrimage to the Natural Products Expo in Anaheim, California. There were so many amazing new game-changing vegan products. You can check out some of our favorites
here
.
I have a serious sweet tooth, so the product that stuck out in my mind was the new line of cashew-based ice cream by So Delicious. I recently got my hands on all the incredibly creamy and delicious flavors.
Creamy Cashew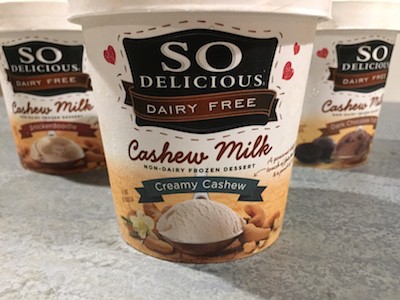 Don't be fooled by the less-than-exciting name. This flavor is divine. Think of dulce de leche with a hint of sea salt. So smooth, creamy, and not too sweet. It would be perfect on warm apple or pumpkin pie.
Salted Caramel Cluster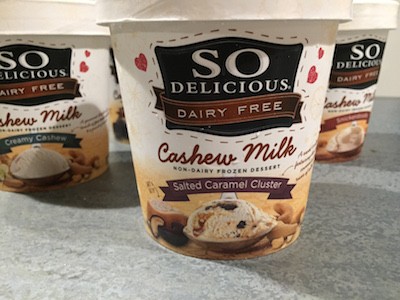 Take the description I wrote above and now imagine it on crack. This is so decadent! Buttery caramel swirled around chocolate-covered cashews in a silky, vanilla base… Crazy!
Snickerdoodle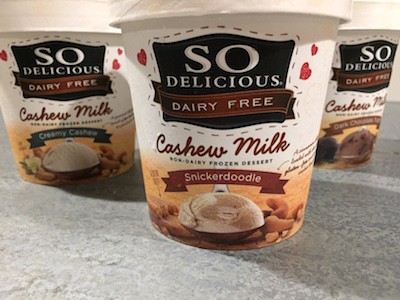 This flavor made me think of holiday time. Gluten-free chunks of snickerdoodle cookie dough are surrounded by cinnamon-flavored ice cream. Wow!
Dark Chocolate Truffle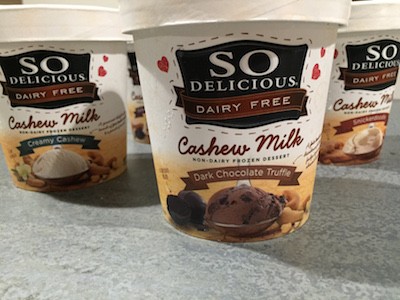 This was my least favorite of the five but make no mistake, it's still scrumptious. Rich, intense, and an all-around delight, this is for serious chocolate lovers who aren't afraid to go there.
Cappuccino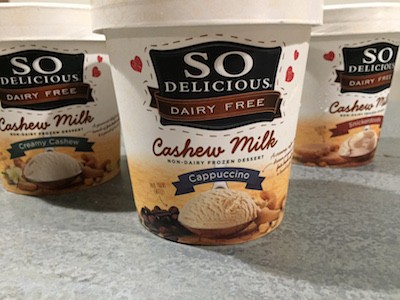 I usually don't gravitate towards coffee-flavored ice cream, but this one is super yummy. It's not bitter or harsh: the espresso is rounded out by delicious, creamy milk and vanilla flavors. And the coffee beans are fair trade!
For a list of our favorite dairy-free foods,
click here
.