Upton's Naturals has made a name for itself among the meatless with its variety of delicious seitan, a wheat-based vegan meat.
Now
Upton's
is at it again with the addition of jackfruit shreds.
Hailing from Southeast Asia and used in a variety of cuisines worldwide, jackfruit is not just large on flavor; in fact, individual jackfruits can weigh up to 80 pounds!
Hitting store shelves now, this new gluten- and soy-free product is the first of its kind on the U.S. market and a good source of fiber and antioxidants.
Available in two flavors, Upton's new jackfruit shreds are sure to impress even the most devout meat lovers!
Chili Lime Carnitas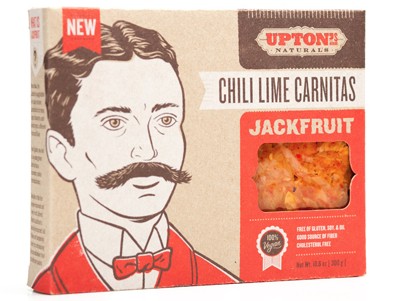 Savory but not too spicy, this flavor would be great in tacos, burritos, quesadillas, or your favorite salad.
Bar-B-Que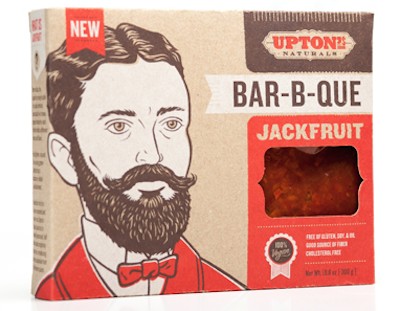 This sweet and tangy flavor would be perfect on sliders with coleslaw, stuffed into a roasted sweet potato, or served as a side with mac and cheese and your favorite greens.
_
So there you have it: yet another tasty and healthy vegan alternative to cruel meat products!
Looking for even more delicious vegan meats?
Click here
for our favorites.
(
Cover Photo by Rabbit Food Grocery
)