Last week at the Natural Products Expo in Anaheim, I had the pleasure of trying out a variety of delicious new vegan products. From Follow Your Heart's new
VeganEgg
to Daiya's brand-new dressings, vegan products stole the show!
I was especially excited to try Gardein's new line: Skillet Meals for 2. Coming to stores this summer, these ready-to-make meals include everything you need for an easy dinner.
Asian Chick'n Fried Rice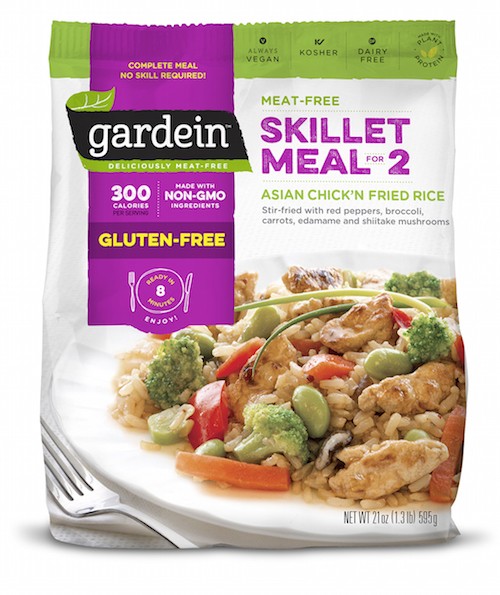 Gardein's delicious vegan chick'n stir-fried with rice, edamame, carrots, red peppers, broccoli, and shiitake mushrooms! BONUS: It's gluten-free!
Chick'n Florentino Pasta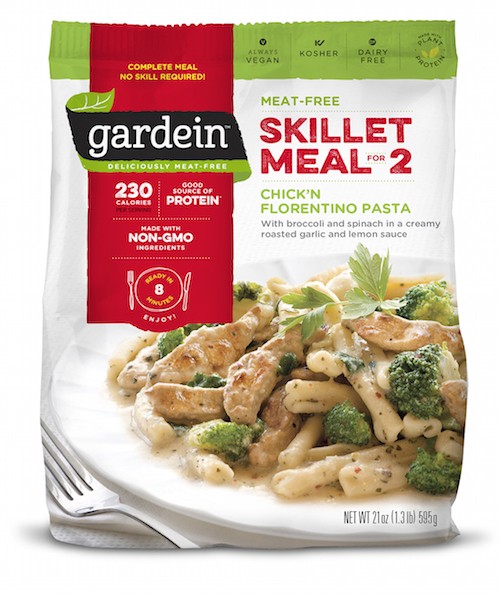 Gardein chick'n, broccoli, and spinach in a mouthwatering roasted garlic and lemon sauce. What more could you want?
Italian Rigatoni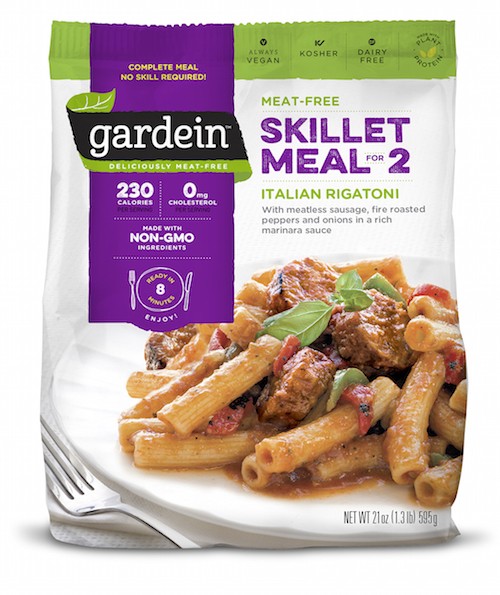 Gardein sausage, rigatoni, onions, and fire-roasted peppers served in a savory marinara sauce. Ready in eight minutes!
Chick'n Fiesta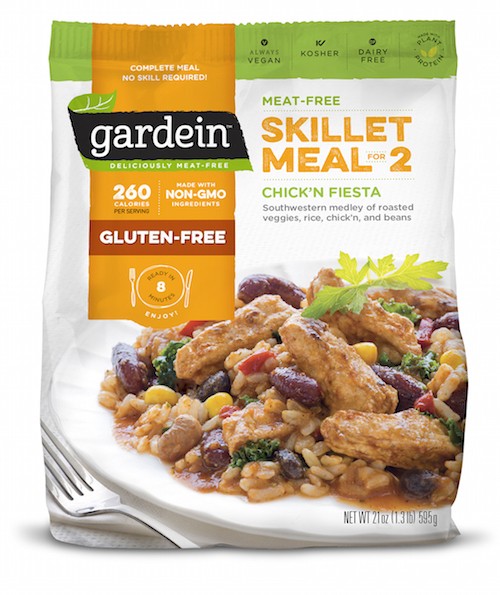 Beans, rice, roasted veggies, and Gardein chick'n combined in a Southwestern-inspired meal. Yum!
--
The best part? These products are made without the egregious animal cruelty that goes into every bite of meat, dairy, and eggs.
Click here
for a list of our favorite vegan chicken products.