People are freaking out after an all-vegan "big mac" sold out at the meat-heavy Ontario Ribfest.
The plant-based sandwich takes the classic Big Mac and replaces the cruel animal-based foods with delicious vegan ones, including two chickpea patties.
"Vegan food can really be more popular than animal-based products — even at a meat festival," boasts James McInnes, the burger's creator.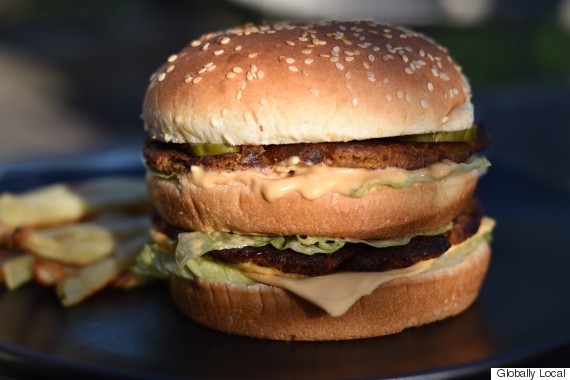 So popular, in fact, that McInnes plans to open an all-vegan fast-food place that will sell the famed burger!
But you don't have to move to Canada for a delicious vegan meal.
From burgers and pizza to ice cream and cheesecake, tasty alternatives to cruel animal foods are
hitting store shelves
all the time. And almost every city in the U.S. has incredible vegan restaurants or restaurants that can create fantastic vegan dishes.